On WBEZ's Worldview
Last Thursday I had the pleasure of  speaking on WBEZ's Worldview program with host Jerome McDonnell and 47th Ward Alderman Ameya Pawar, who is sponsoring the ordinance.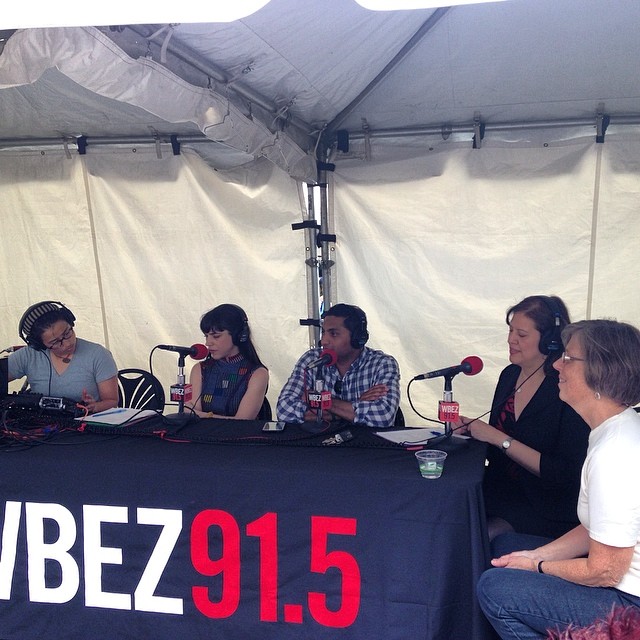 We discussed Chicago Fair Trade's campaign to pass an ordinance in the City of Chicago to ensure that uniforms and other apparel procured by the City be manufactured without the use of sweatshops. The ordinance includes monitoring and enforcement mechanisms which require vendors to: (1)  make their supply chains transparent; and (2)  submit to labor audits ensuring that work is performed by adults, that workers are paid a living wage, have the right to organize, work in a healthy and safe environment, and have access to anonymous reporting mechanisms to report any labor rights violations.
Listen to the broadcast here to learn more about the campaign and the fair trade business community in Chicago!
Besides my inability to pronounce the word "procurement", I think we did a good job explaining the importance of the ordinance and the fair trade movement in general. Next time I go on the air I'm going to practice this tongue twister: "Peter Piper procured a peck of puce pullovers."